NATO Watch is a not-for-profit, independent information service, which works to promote public awareness and foster debate on the role of NATO in public life. It advocates for more openness, transparency and accountability within the Alliance.
Vision
The North Atlantic Treaty Organization (NATO) at the heart of a new "moral, muscular multilateralism", a cooperative approach to world problems that uses international organisations and law to the full.
NATO Watch Mission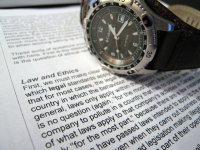 Provide independent monitoring and analysis of policy-making and operational activities within NATO:
Increase transparency, stimulate parliamentary engagement and broaden public awareness and participation in NATO policy-making;
Create aligned and activated networks of individuals and institutions across the Euro-Atlantic region and globally who are motivated and enabled to facilitate NATO reforms that are in keeping with the shared democratic and humanitarian values of member states, including the defence of human rights and civil liberties, prevention of genocide ('responsibility to protect'), accountability and openness, promotion of peace and cooperative security approaches, and strengthening of international law; and
Provide policy input to strengthen NATO's approaches to conflict prevention, crisis management, peace-building, arms control and disarmament and cooperative engagement with non-members (especially Russia).
[Also see our detailed Frequently Asked Questions]
NATO Watch was founded by Dr Ian Davis in 2009 and was launched at an inaugural Shadow NATO Summit in Brussels in the Spring that year. NATO Watch aims to engage in original and cooperative research and analysis on key policy questions; provide a syndicated international news briefing service; distribute a regular Observatory e-journal of media clips on NATO policy-making and operational activities; contribute distinctive opinion to print, broadcast and web media; sponsor conferences and events, including Shadow NATO Summits.
NATO Watch is presently structured on a co-operative basis with a single director and a network of voluntary associates and partners. NATO Watch became a member of the Freedom of Information Advocates Network (FOIAnet) in February 2012. FOIAnet is the global network of organizations and individuals working to promote the right of access to information. The network launched and promotes International Right to Know Day which takes place on 28th September of every year.
The work of NATO Watch receives no large-scale or government funding. If you use NATO Watch's services, please consider donating to help sustain our work.
This website
This website, started in February 2010 and relaunched in July 2017, is the hub of what we do. It is our aim to make NATO Watch the most visited non-governmental web site concerned with NATO issues in the world. The original website was built by Netuxo and designed by Alex Tranda. The new site was re-engineered by Netuxo in 2017 and it is in constant development.
Here you will find extensive news briefings and analysis, reports on issues concerned with NATO and transatlantic security, links to other NATO-related research projects, and commentary by NATO experts on current events and policy developments within the Alliance.
Every item that appears on this site is categorised into at least one of the 23 policy areas listed in the drop-down menu under 'Research'. You can also get RSS feeds of most of the content on the site, giving you instant updates on your website or desktop for NATO Watch's news briefs, comments and press releases. Just go to the relevant section of the site and click on the orange button.
Feedback and complaints
NATO Watch aims to work to the highest standards of quality and accuracy. It is important to us to act responsibly and constructively in our relationships with the public and others we work with. If you feel that in our work or conduct NATO Watch has failed to live up to these standards we would like to know about it.
If you have a complaint about NATO Watch or would like to give us feedback, you can contact us using the webform on our contact page.
We aim for all information on this website to be as accurate as possible. If you would like to point out any errors of fact or report any broken weblinks, please use the webform on our contact page.
Photo credits: A sea of sunflowers - Stuck in Customs Ethics and Morals Timeless and Universal - stephenccwu Humanitarian aid arriving in Pakistan – NATO photos Last updated: November 2009